A tomb which had lain undisturbed for 3,000 years has been unearthed during excavations in northern Peru, authorities say.
The occupant of the grave was dubbed the Priest of Pacopampa by archaeologists after the highland area where it was found.
Researchers dug through six layers of ash mixed with black earth to reach his skeleton, which was accompanied by two seals and other sacred offerings.
They described the find as important.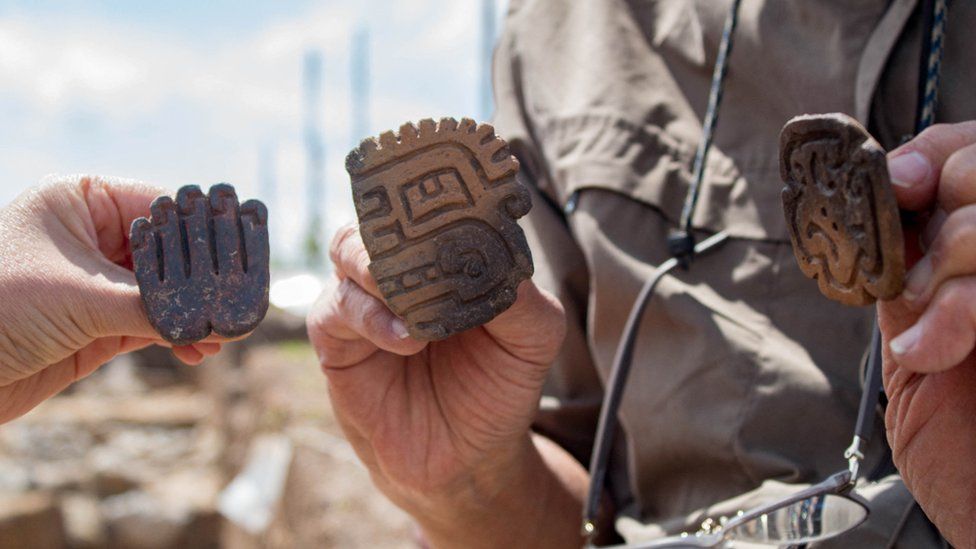 The seals indicated the presence of ancient ritual body paint used for people of elite status, Peru's culture ministry said in a statement.
Project leader Yuji Seki told Reuters news agency that the large size of the tomb, nearly 2m (2.2 yards) in diameter and 1m deep, was "very peculiar," as was the position of the body lying face down with one half of his body extended and feet crossed.
"I think this was a leader in his time," he added.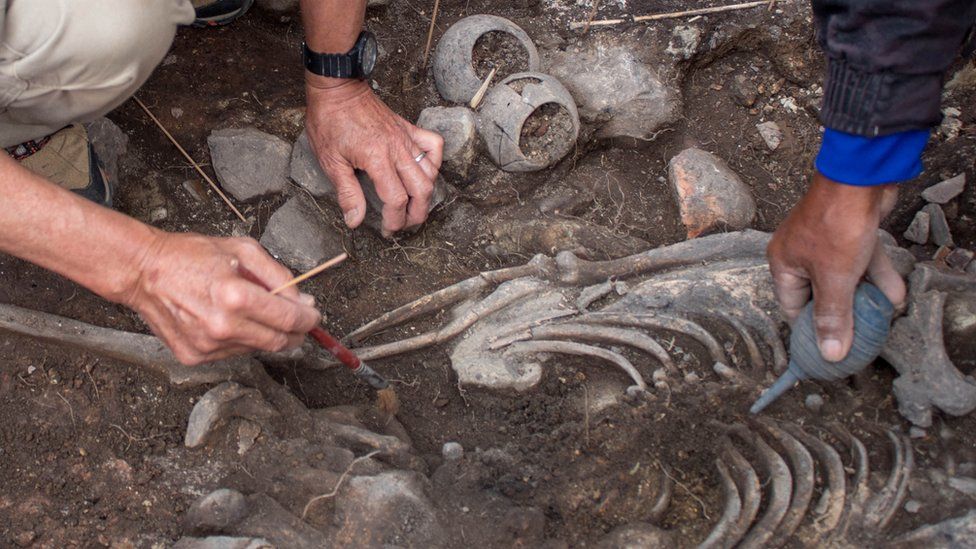 "The find is extremely important because he is one of the first priests to begin to control the temples in the country's northern Andes," Mr Seki told AFP news agency.
The Pacopampa site, 2,500m above sea level, includes nine monumental ceremonial buildings of carved and polished stone.
They are estimated to date from about 700 to 600 years BC.
The excavation is a joint endeavour involving archaeologists from the National Museum of Ethnology in Japan and from Peru's National University of San Marcos.
Source : bbc