In 1948, Darrell Pierre's plans to be one of the passengers leaving the Caribbean for a new life in the UK on board the HMT Empress Windrush were scuppered by a family illness.
It would be another 12 years before his dreams were fulfilled and his journey from the heat of Trinidad to the wind and rain of North-West England began in earnest.
His son Stephen says the delay may have brought disappointment at the time, but it did not stop him becoming a pioneer in one of England's best-loved seaside resorts.
"I reckon my dad was probably Blackpool's first black tram driver as it was the only UK place with trams in the 70s," he says.
Darrell's 4,350-mile (7,000km) journey began in rural Trinidad.
Stephen says his father was the eldest of eight children and had ambitions from a young age to get out and see the world.
So when the Windrush opportunity came about, he decided it was something he would like to do.
However, in the months before the ship set sail, Stephen's grandfather became ill, meaning Darrell, as the eldest son, was expected to stay in Trinidad to be the family breadwinner.
Stephen says it would be another 12 years before Darrell was finally able to leave.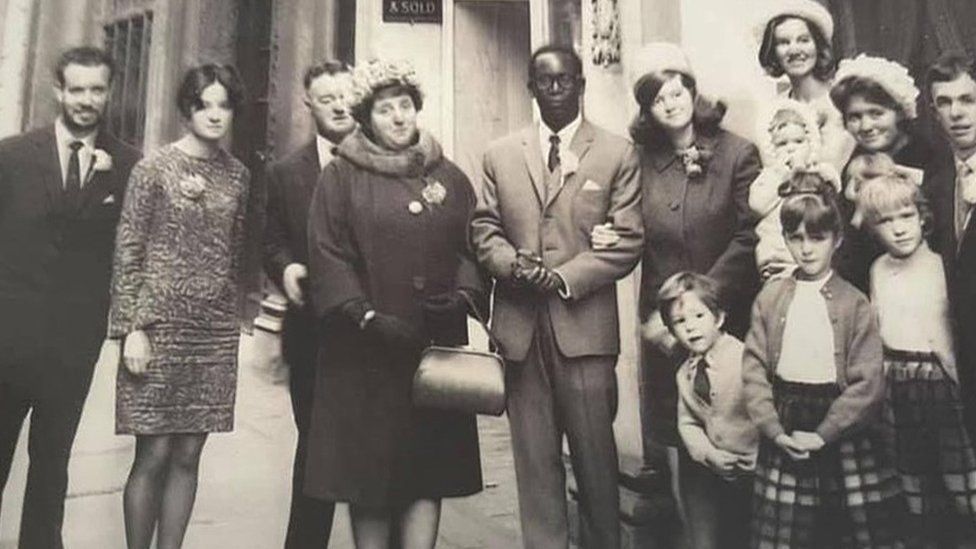 He says his father arrived London as a studious and shy young man and landed himself a position as a bookkeeper at the Peter Jones store in the fashionable Sloane Square.
He says Darrell's life changed when he went to Mass at one of London's most celebrated Roman Catholic churches, The Brompton Oratory, and met his future wife, Kathleen.
According to Stephen, it was love at first sight.
"He was very shy and just about managed to ask my mum if she wanted to go for a cup of tea before he returned to work," he says.
"The rest is history."
He says the couple were soon married but found it hard to make ends meet in London, so decided to move to Blackpool where Kathleen's parents lived.
The town was a far cry from both the capital and Darrell's Trinidadian home.
"Mixed marriages were not massively common in London, but they were unheard of in Blackpool," Stephen says.
"My grandparents were a bit shocked, but my grandfather put down a deposit on £2,000 house near theirs in George Street."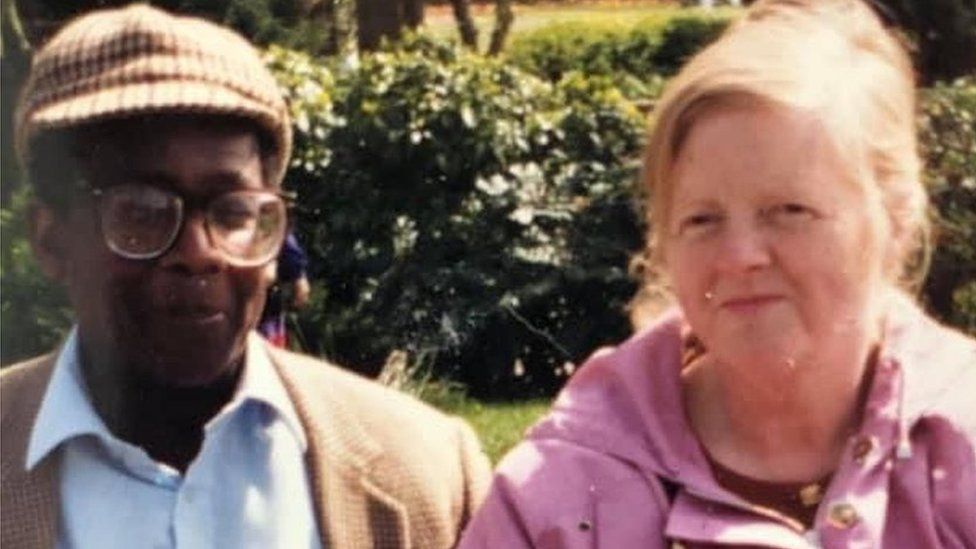 He says that even though they were "less accepting times", his parents "worked very hard, made sacrifices and raised a family of six children with dignity and pride".
He says his father's employment opportunities were not plentiful.
Despite holding a degree in constitutional affairs, Darrell had to take up a role as a seasonal conductor on the resort's trams.
It was a role that was popular with students in the summer, but Stephen says as Darrell did not have to return to academia, he continued into a full-time job at the end of the holiday season and found his niche.
"Everybody seemed to know Dad in the town," he says.
"People were always writing to the council saying how kind and friendly he was and how he would not ring the bell until he was sure everyone was safely on board."
He says his popularity spread from the trams, as he would also work overtime shifts as a conductor on the town's school buses.
Stephen says the town took Darrell to their hearts and even after he retired as a result of ill health in 1986, he remained a popular figure.
"Years later, I would be with walking with him in town when people would come to speak to him and thank him for the good times they had when they were children on his bus," he says.
"My father was probably the first Afro Caribbean employee with Blackpool Transport [and] I reckon my dad was probably Blackpool's first black tram driver as it was the only UK place with trams in the 70s."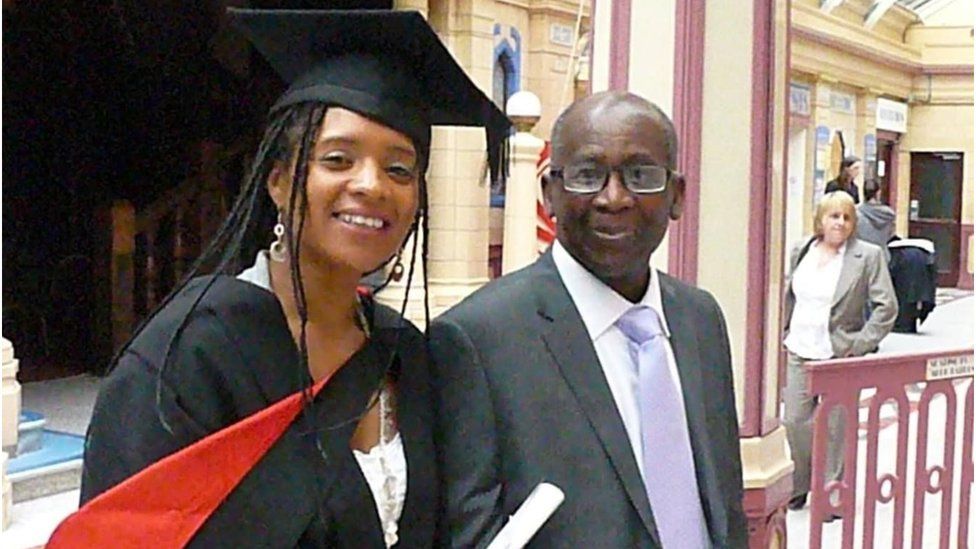 He says in many ways, it was the delay to the start of his journey and his subsequent marriage to Kathleen that helped his father make a success of his life in England.
"Unlike the Windrush generation who had to wait to drive London tube trains because of the attitude of white drivers, Dad soon became a tram driver," he says.
"In 1972, when the council moved to driver-only trams… a lot of the conductors didn't want to be a driver, but Dad moved into the cab and he still loved his interaction with the passengers."
Stephen says that even though he had a happy life in Blackpool, Darrell, who died in 2009, found it hard to reconcile being university-educated and working as a tram driver.
He also had to deal with the aftermath of a tram crash in 1980 in which he was injured.
Darrell was originally blamed for the crash, but was later exonerated by a High Court tribunal and Stephen's campaigning on behalf of his father saw him receive a posthumous apology from Blackpool Council in 2010.
Stephen says Darrell had "regrets" when he considered his education, "but he loved people and they loved him", adding: "Dad loved nothing more than talking about football and cricket and his family."
He adds that he would love to see a fitting memorial to his father in the resort.
"For all of the joy he brought to people and the positivity he created, I think Blackpool Transport ought to name a tram after him," he says.
"He really was a popular figure who brought joy to the town."
Source : BBC