A Scottish fugitive extradited from Brazil has been convicted for serious organised crime and firearms offences.
James White, originally from Glasgow, pleaded guilty to money laundering, importing millions of pounds of drugs and possessing guns and explosives.
The 45-year-old was arrested in Fortaleza, Brazil, in June 2020 and sent back to Scotland last August.
It was part of Operation Escalade – an investigation into one of Scotland's most prolific organised crime groups.
The High Court in Glasgow heard that White lived a life of luxury funded by his gang's criminal activities.
But he fled Scotland when his associates were arrested during the Police Scotland investigation.
A European Arrest Warrant was issued for White in 2019.
He was initially caught in Italy in 2020 using a fake passport. But police mistakenly let him go and he escaped to South America.
He was found again by armed police in Brazil months later using the name Vincent McCall.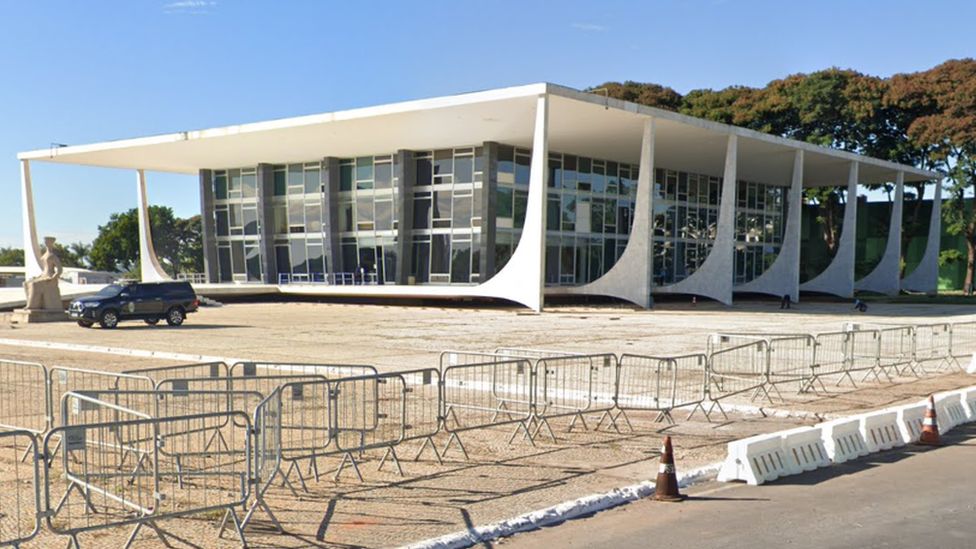 Prosecutor Scott McKenzie said he was a senior member of gang that ran a criminal operation on an "international scale".
The charge – which spanned May 2013 to March 2023 – listed a string of countries including the UK, Italy, Netherlands, the United Arab Emirates, Russia and Brazil.
Mr McKenzie said one of White's chief roles was running the "drugs operation".
"White was responsible for distribution around Europe," he said.
"He spoke fluent Spanish, which assisted the crime group in dealing with associates."
He was linked to a £10m cocaine seizure after an HGV was stopped by Border Force officials in Dover in November 2017.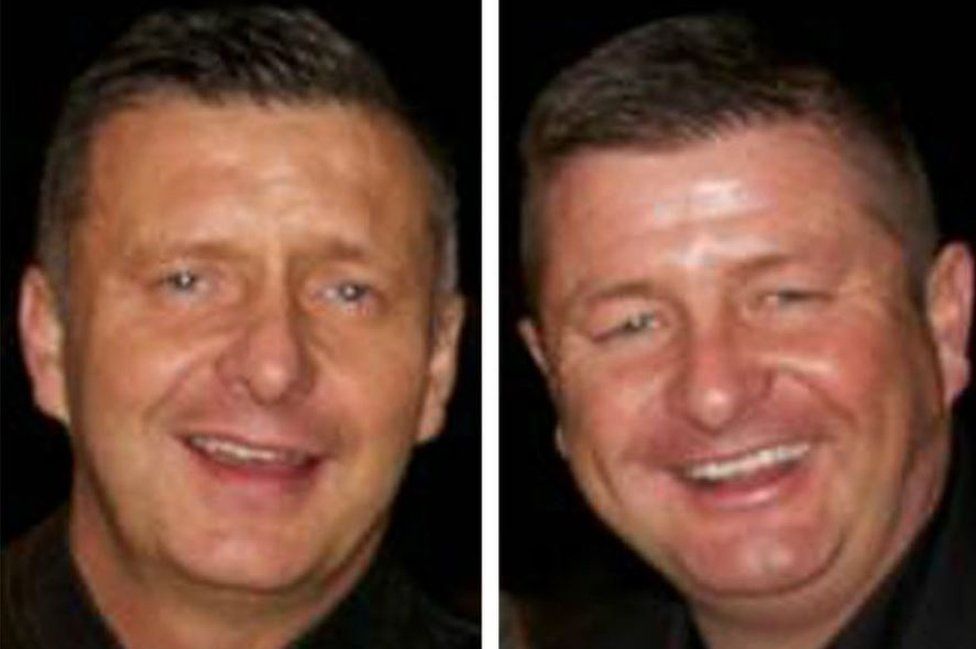 It emerged 16 other shipments had been made over the previous two years.
The hearing was also told that White was aware of cars and premises used to hide firearms and money.
These included sub-machine guns, Glock pistols, a hand grenade and £1.7m of cash. Anti-surveillance gadgets were also found.
The court heard that White went on to take control of the crime group after the disappearance of James and Barry Gillespie, who had fronted the gang.
In January this year, police said the Gillespie bothers – two of Scotland's most wanted men – may have been killed while on the run in Brazil.
International law enforcement
White's lawyer, Donald Findlay QC, said his guilty plea had prevented a trial lasting "several months".
Since it was launched in 2014, Operation Escalade has seen more than 40 people convicted for involvement in serious organised crime.
Det Ch Supt Vicky Watson said: "The dedicated team of officers have been successfully targeting those involved domestically and internationally for almost a decade.
"A number of the arrests made were only possible due to the support of international law enforcement agencies abroad.
"This co-operation remains ongoing and I am grateful for the assistance of our colleagues."
White is due to be sentenced next month.
Source : BBC