Walking on the beach in Perth's coastal suburb Scarborough, you could be forgiven for thinking you were strolling along Ipanema beach in Rio de Janeiro.
Portuguese voices ring out as samba drumbeats play and couples dance forró in the beachside amphitheatre.
Colloquially, Scarborough is known as Scar-Brazil and the Portuguese language is second only to English in the suburb.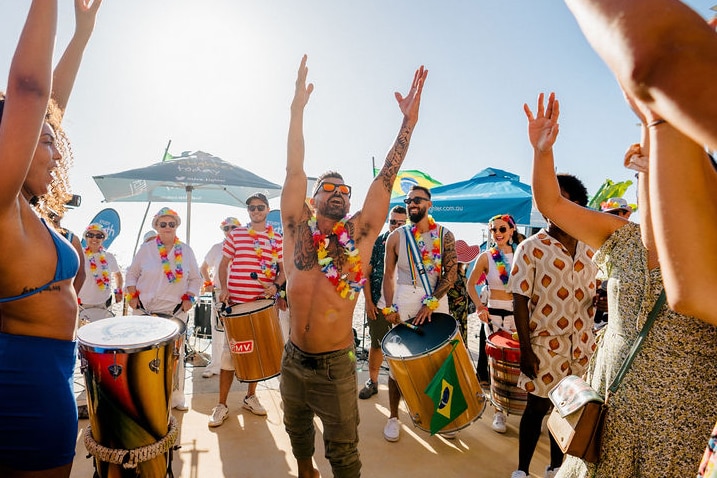 About 2.3 per cent of the Scarborough population speak Portuguese at home compared to 0.4 per cent in greater Perth and 0.7 per cent in the local government area, the City of Stirling.
About 10,000 revellers recently packed the beachfront for Scarborough's annual version of Brazil's famous Carnival celebration.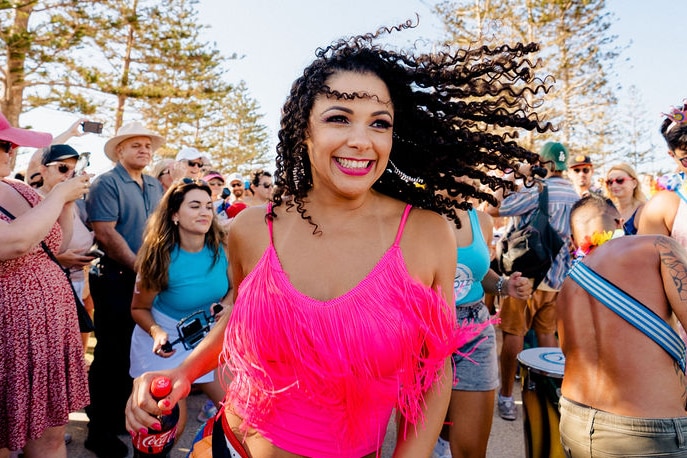 "Brazilians love surfing and beach culture, so for this reason, they find their spiritual home here in Scarborough," Carnival organiser and professional samba musician Nunzio "Moskito" Toscano said.
"The Brazilian community here rises up very strong in the last 10 years. As soon as I arrived here, I saw [Scarborough] as the best spot to make the Brazilian Carnival in Perth," he said.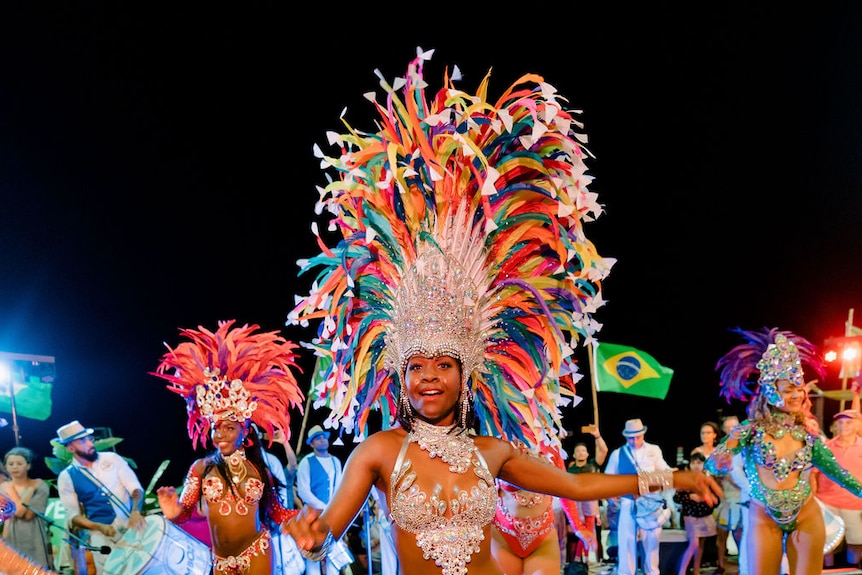 "I was living in North Fremantle then I moved to Scarborough, and I came to the amphitheatre [for] the first time and I said, 'Wow, one day I need to organise a carnival here.'"
There have been four Brazilian Carnival events at Scarborough Beach, with attendance growing each year.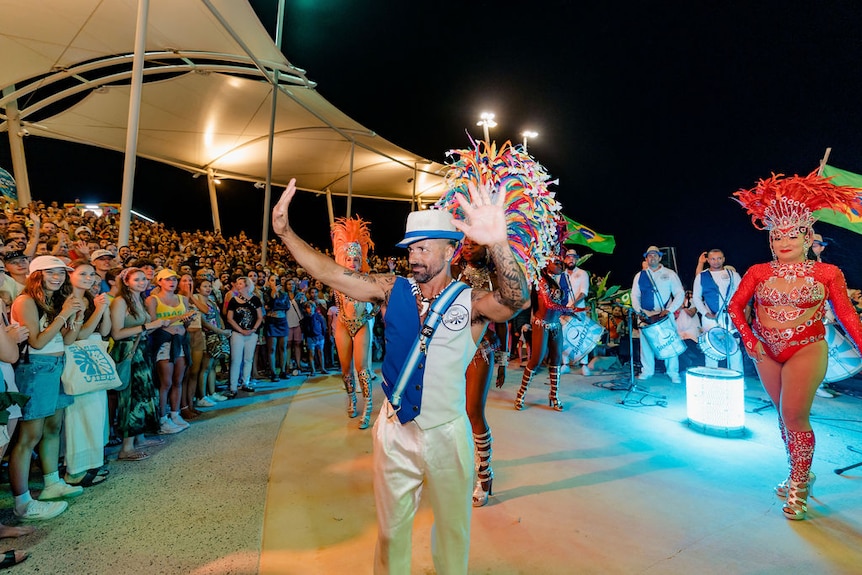 Enticing beach lifestyle
Honorary Vice-Consul for Brazil in Western Australia Ester Steingiesser said the beach lifestyle in Scarborough was a major drawcard.
"The beach in Scarborough was the main attraction to the Brazilians that came from the same environment in Brazil," she said.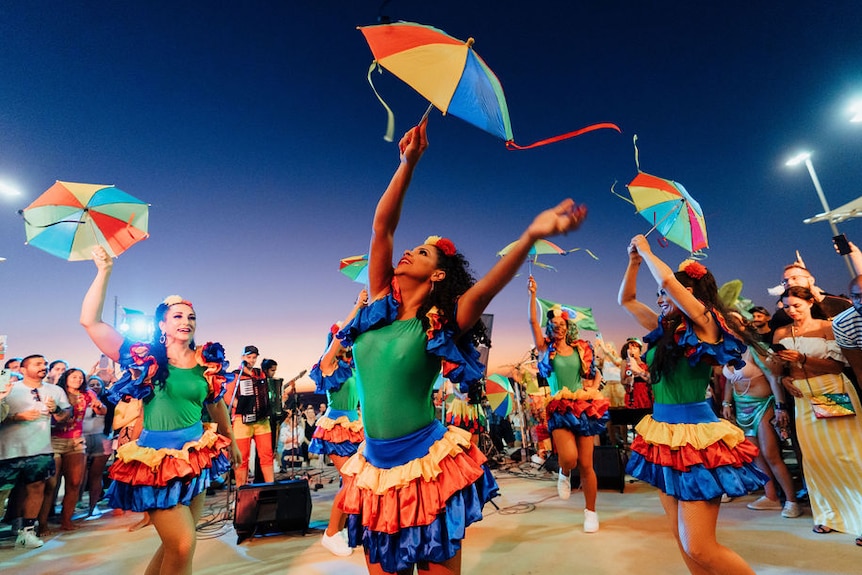 "The last Census gave us the number of Brazilians in WA as around 5,000; the [number of] Brazilian students in WA is between 1,300 to 1,500."
Keeping culture alive
Scarborough local Aline Arruda started a not-for-profit Brazilian cultural centre, language school and bookshop called Projeto Cabana, to keep the language and cultural ties strong for the next generation of Brazilian Australians.
"I had kids and then I really, really wanted them to speak Portuguese, I never thought about a world where my kids wouldn't be able to connect with my family [in Brazil].
"I wanted my kids to connect with the culture as well, not just the language.
"They need to know why we eat rice and beans, why we like our music so loud, why we dance so much, because this is our background."
Ms Arruda said there had also been a positive response to adult Portuguese language classes.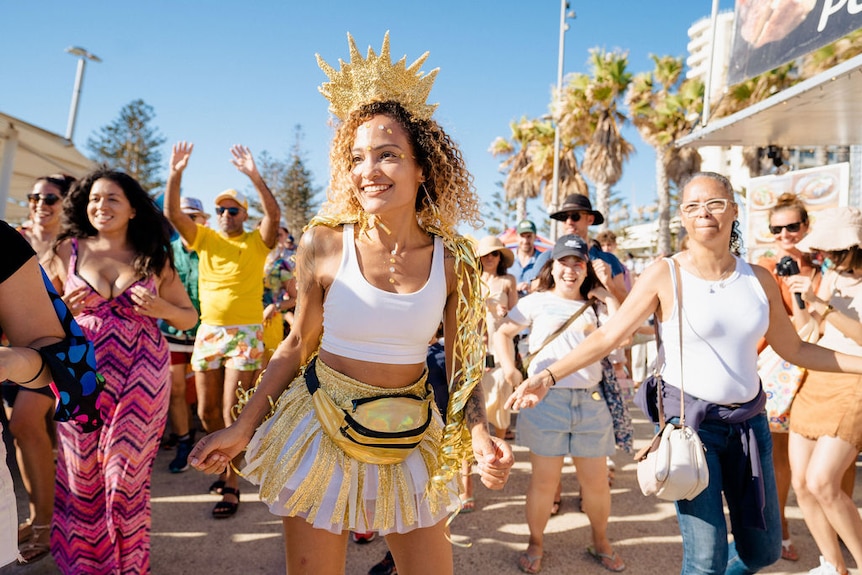 "Classes for adults are so important for us because we really want to show that you can come and feel welcome," she said.
"We like we are a warm people. We love connecting with people from all over the world."
Brazilian dancer and choreographer Jessica Silva said being able to share her culture and dance with Australians since she arrived 12 years ago had been rewarding.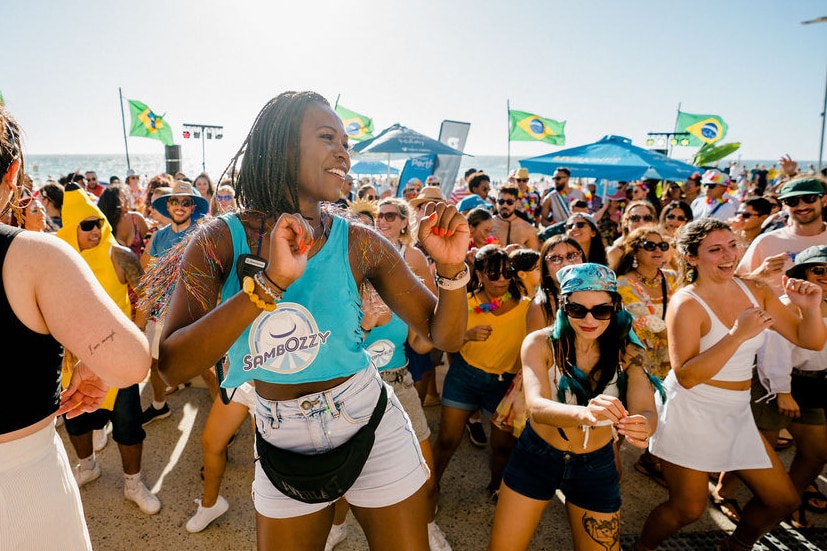 "I started dancing at a young age in Sao Paolo, and when I moved here to Australia I never imagined that I could keep my dream and my passion for samba alive," she said.
"Here I found this amazing Samba community that gave me the opportunity to share with them my love [of dance].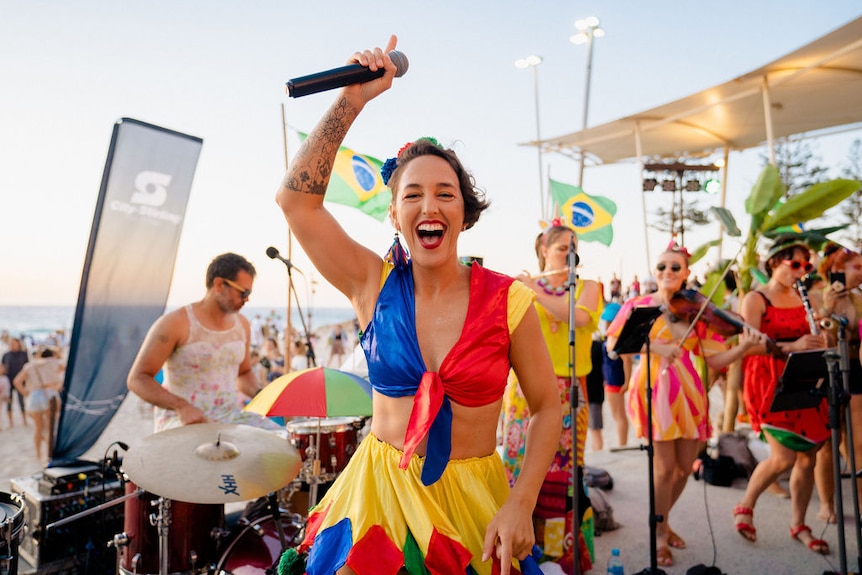 "There has been such a positive response from the Perth community, they embrace our culture and we actually have so many women from here in Australia performing and dancing with us."
City of Stirling Mayor Mark Irwin said the event was a great example of the diversity in the area.
"Our large South American community know how to throw a party and this was [also] on show last month at our Community Citizenship event," he said.
"The unique and passionate celebrations of six Brazilians captured the attention of the attendees and the media."
Source: abc