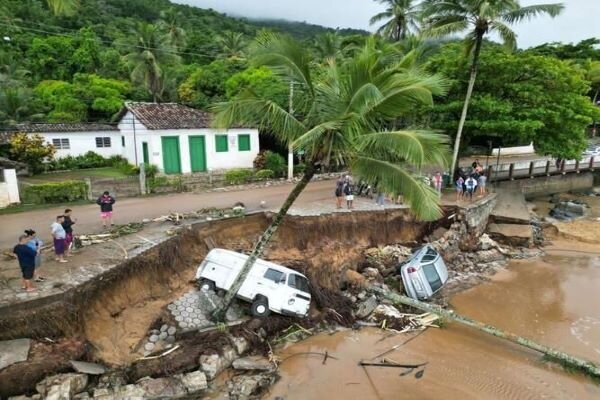 TEHRAN, Feb. 26 (MNA) – Heavy rains, flooding, and landslides in Brazil's state of Sao Paulo have resulted in nearly 60 deaths, Brazilian media report.
On Friday, Brazilian media reported that the death toll stood at 54, with 53 of the fatalities registered in the municipality of Sao Sebastiao, Sputnik reported.
The Brazilian G1 news portal reported on Saturday that the death toll was up to 59. The search and rescue operation has been underway for seven days with over 150 specialists involved.
According to Sao Paulo authorities, over 760 people were left without homes in the region due to floods and landslides that occurred last weekend, and 1,730 people have been evacuated from the affected areas.
Sao Paulo Governor Tarcisio Gomes de Freitas has declared a state of emergency in several municipalities.
Source: mehr news