Venezuela's opposition is holding a primary to choose a candidate for the 2024 presidential election.
Opposition parties have organised the poll without any help from the National Electoral Council, which is headed by a close ally of President Nicolás Maduro.
Mr Maduro, who has been in power since 2013, is widely expected to run for another term in the 2024 election.
The opposition thinks its best chance of defeating him is to unite behind a single candidate.
Opposition parties have boycotted past presidential elections because many of its candidates were either in jail or had been barred from running. But they are planning to take part in 2024 even though they say the odds are stacked against them.
They mooted their plan to hold a primary as early as May 2022 and formally announced it in October 2022.
But their request for help from the National Electoral Council (CNE) to organise the primary went unanswered until September 2023, at which point the CNE – a body dominated by government loyalists – suggested delaying the primary to November.
The opposition declined and instead organised the primary itself. It says it will have more than 3,000 polling stations at which voters can cast ballots.
The field of 13 candidates has narrowed down to 10 after Henrique Capriles, who has run for president unsuccessfully twice in the past, Freddy Superlano of the Popular Will party, and Roberto Enríquez of the Copei party, dropped out of the race in recent weeks.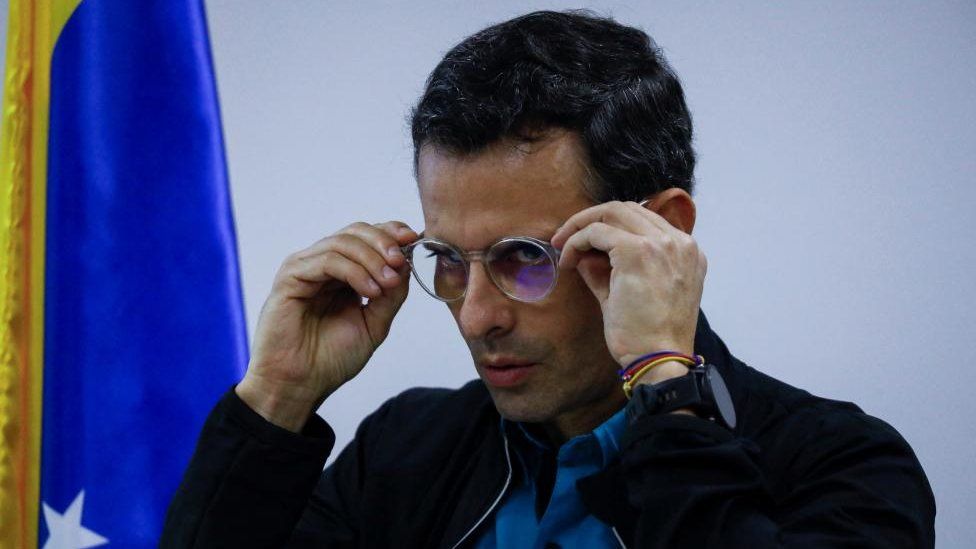 Polls suggest that the front-runner by a huge margin is 56-year-old former lawmaker María Corina Machado.
And while a win in the primary looks very likely for Ms Machado, what will happen if she is chosen is anything but clear-cut.
This is due to the fact that Ms Machado has been barred from holding office for 15 years. The ban was slapped on her in June by the comptroller-general at the time, Maduro-ally Elvis Amoroso, who now heads the CNE.
Ms Machado has said that she is confident that if she wins the primary, the pressure on the government will be such that she will be reinstated.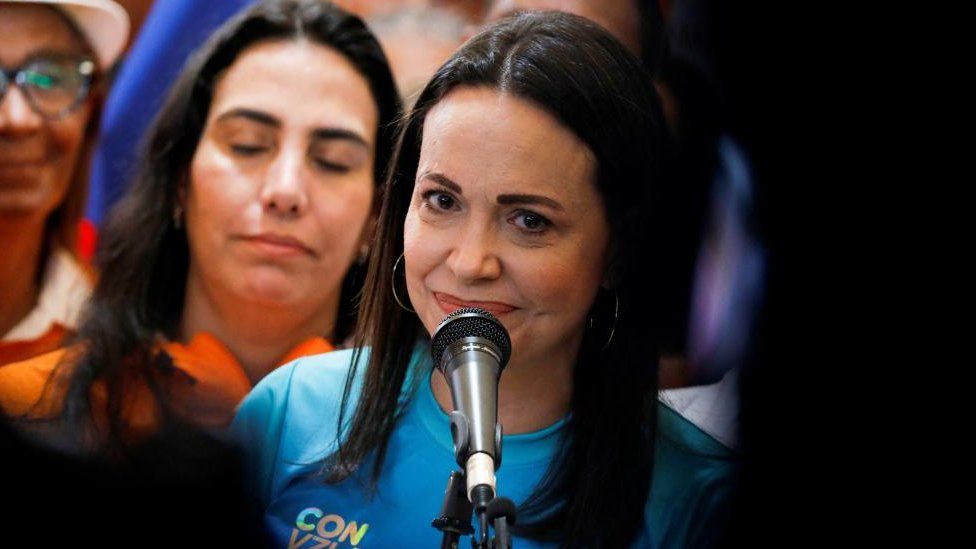 A deal between opposition negotiators and government representatives signed on Tuesday in Barbados was ambiguous on the matter, with the opposition negotiator saying it opened the door for barred candidates to run and the leader of the government delegation contradicting him.
The United States eased some of its sanctions against Venezuela's oil and gas sector in response to the deal, which contains an agreement by the Venezuelan government to invite international observers to monitor the 2024 presidential poll.
US Secretary of State Antony Blinken welcomed the agreement but warned that US sanctions could be reapplied if the Maduro government did not begin to lift bans imposed on opposition presidential candidates by the end of November.
Source : BBC