There was bitter disappointment for Wales fans as their side crashed out of the Rugby World Cup in the quarter-final against Argentina.
Welsh supporters had been pretty optimistic after performances in France until now, but the 29-17 defeat brought them down to earth with a bump.
Wales had gone into the match at the Stade de Marseilles as favourites.
"It was shocking, nothing like we'd been in the group stage," said Matthew Lloyd, who had travelled from Neath.
"We were terrible, I'm surprised by how bad we were.
"I think a lot of fans had over-egged it though and were looking towards the semi-finals already."
Wales were hoping for a third RWC semi-final, but Argentina proved too strong.
The Prince of Wales, the patron of the Welsh Rugby Union, was there with 10-year-old Prince George, and it was the first time the youngster has watched an international rugby fixture in person overseas.
But the day ended badly for all Wales fans as the team failed to reproduce the form which saw them crush two-times champions Australia earlier in the tournament.
Those from back home also watching from the stands didn't holding back.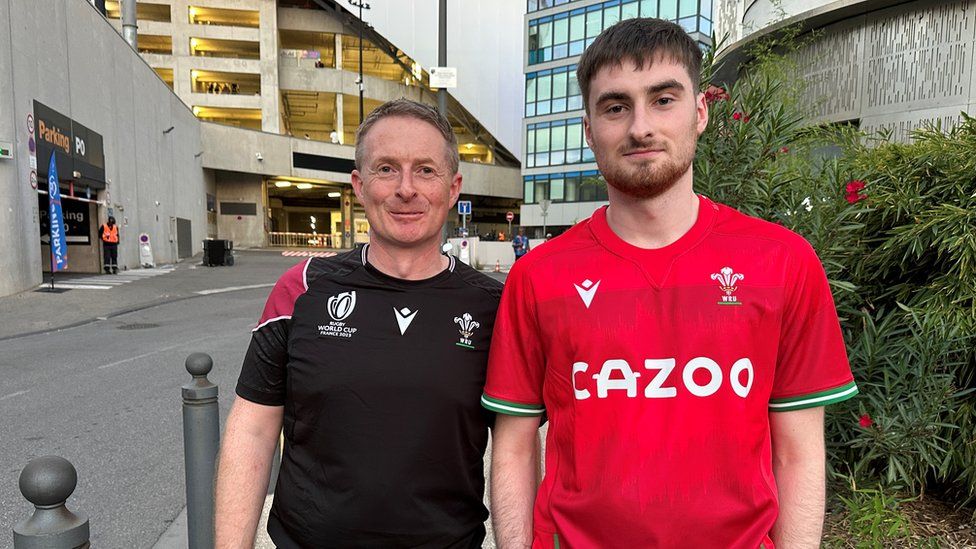 "Absolutely rubbish, really frustrating," said Carly from Llantwit Major, Vale of Glamorgan.
"I don't think Wales put their best foot forward at all."
However, others were more forgiving.
"I didn't want to go to Paris anyway," was the wry reaction of Alison from Pembrokeshire.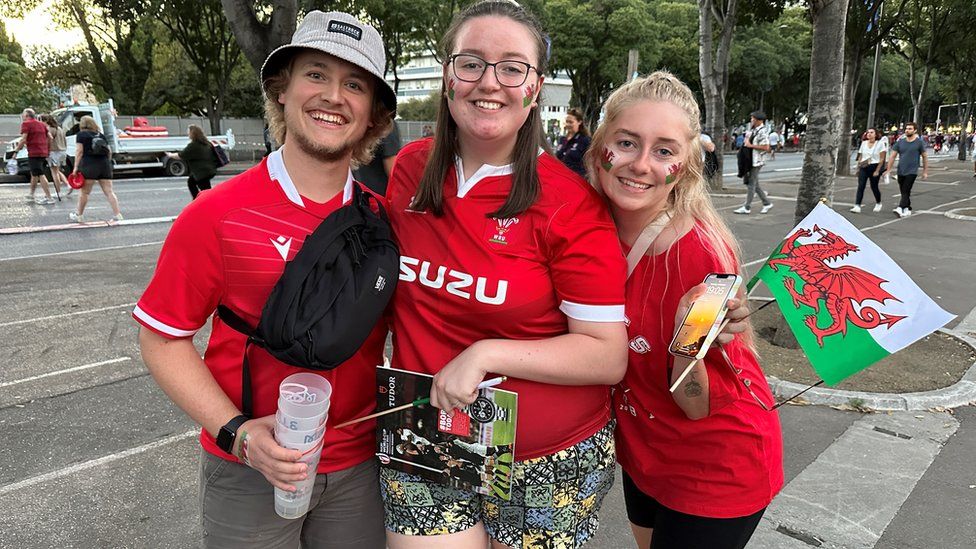 "But I'm still very disappointed on behalf of the Welsh team – they've done so well so far and this was almost like one game too much.
"I thought Dan Biggar and Liam Williams" – both of whom are recovering from injuries – "were struggling and there were some handling errors, but that's just the way the game goes".
Ffion, also from Pembrokeshire, added: "It was a great game to be honest and I'm really happy for the Argentinians.
"They seemed to appreciate the win more than we would have, and they played well.
"I'm proud of our boys for getting this far though, it's an achievement in itself."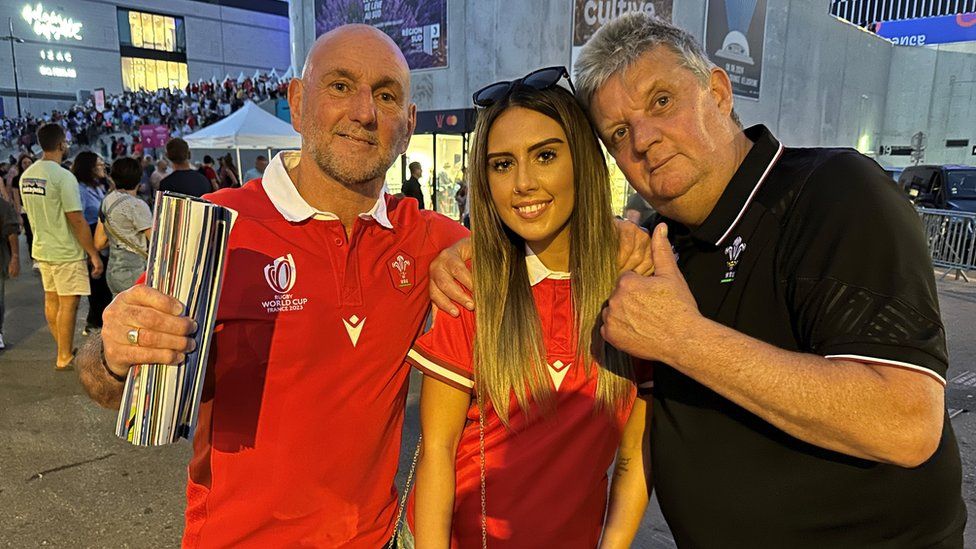 Ian Morgan, from Tredegar, Blaenau Gwent, said: "We should have piled more points on them in the first half, but we just went to sleep in the second half, didn't come out. Very disappointed but we didn't deserve it."
His daughter Lois said: "I thought it was going to be in our favour in the first half, but they just weren't up to it today.
"I definitely thought we had it, I was hoping to come to the final."
Jack Hudson, from Penyffordd, Flintshire, said: "I'm devastated.
"We lost the line-outs, we weren't strong enough in the forwards, and the backs just weren't there today. I was expecting Wales to reach the semis."
Mel Jones, from St Asaph, Denbighshire, said: "Argentina were just putting so much pressure on the defence, so fast and strong, and they really took the game to Wales – we didn't really have an answer."
Source : BBC