Inmates at Paraguay's largest prison have freed 22 prison guards they had held hostage for more than 15 hours.
They had seized the guards during a riot at the Tacumbú jail in the capital, Asunción, on Tuesday.
The prison director said members of a prison gang called Rotela Clan were behind the unrest.
The riot erupted days after Paraguay's justice minister had announced that he wanted to wrest control of the prison from the Rotela Clan.
One of the demands made by the inmates in exchange for freeing the guards was for the justice minister, Ángel Barchini, to resign.
This has not happened – but it is unclear what, if anything, was agreed in the negotiations between the two sides.
Mr Barchini had earlier said that the government would not let itself be blackmailed by criminal gangs and insisted that the security forces would regain control of the jail.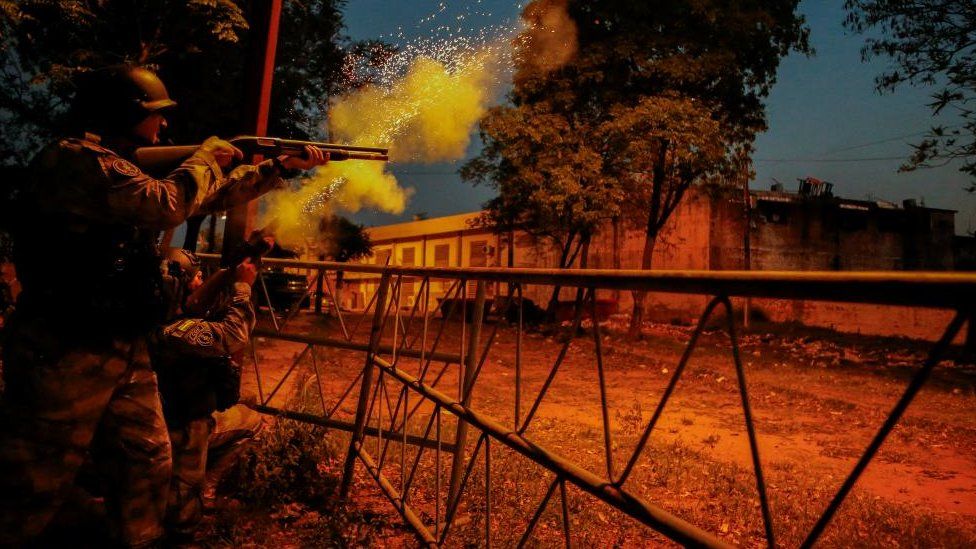 The inmates relayed their demands through the prison director, Luis Esquivel, whom they allowed to speak live with local radio stations.
They pushed for a guarantee that the police would not storm the jail, a signed document guaranteeing that there would be no reprisals for the riot, and a promise that the overcrowded Tacumbú would be reopened for new inmates.
Local media reported that the last demand was an attempt by the Rotela Clan to further strengthen its influence in Tacumbú by having even more of its members sent to it, even though the jail is already holding thousands more inmates than it was designed for.
More than two dozen women were also stuck inside the jail as the riot unfolded.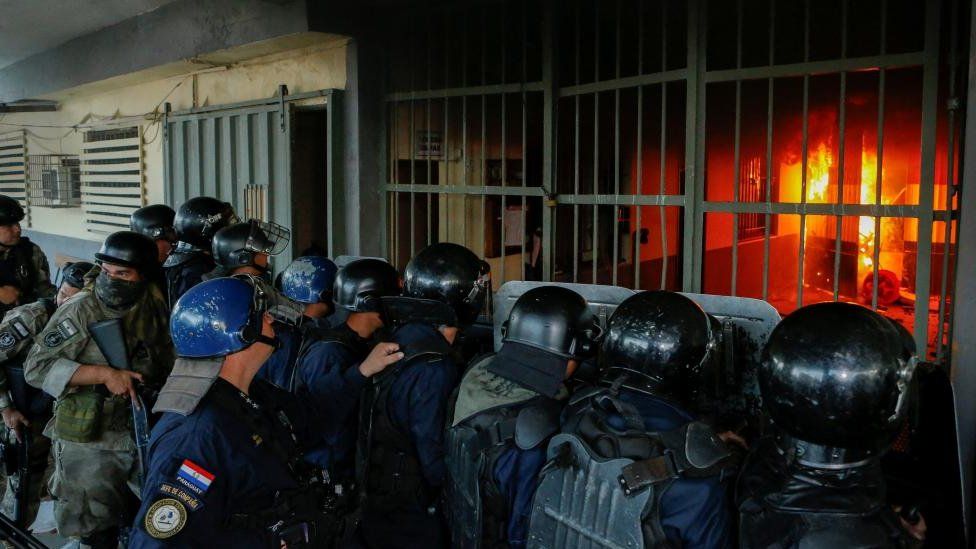 Paraguay is not the only country in the region to struggle to regain control of jails which for years have been run by inmates.
In Venezuela, the leader of a "luxury" jail complete with mini-zoo and baseball pitch escaped before thousands of soldiers were deployed to transfer inmates and establish order.
And in Ecuador, prison gangs have become so powerful that they control much of the criminal enterprises across the country from behind bars.
Source : BBC