Uruguay offers a vast mosaic of experiences ranging from sport and adventure in the middle of nature to culture and heritage in extraordinary cities.
This great country is a great option to spend some fun days with family or with the couple in romantic places.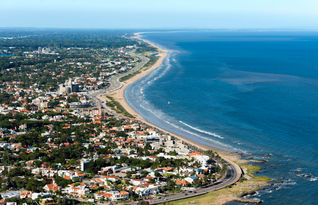 Some of these camps are located in populated cities, but many others are in secluded sites and are ideal for vacations. Some of the most important golf courses are San Isidro Golf, San Carlos Village & Golf, La Tahona Golf Club, La Barra Golf Club, Club del Lago Golf, Fray Bentos Golf Club, Cantegril Country Club, and Club de Golf del Uruguay.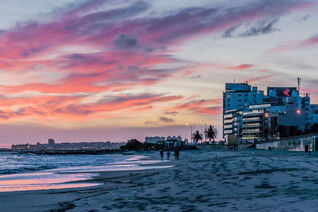 To enjoy as a family or in a romantic experience as a couple, Uruguay has protected areas in countless sites of beautiful nature ideal for ecotourism, such as the Paso Centurión and Sierra de Ríos, Wetlands of Santa Lucia, Laguna Garzón, Del Palacio Caves, Potrerillos de Santa Teresa, Monas del Queguay, Rincón de Franquia, Localidad Rupestre de Chamangá, Esteros de Fárragos, Quebrada de los Cuervos, San Miguel, Cabo Polonio, Laguna de Rocha, Cerro Verde, Islas de la Coronilla, and Valle del Lunarejo.
For those who enjoy culture and history, Uruguay has countless Creole traditions thanks to its great indigenous past that create the rich Afro-Uruguayan culture that blends with European influences. Tango is one of the significant contributions of the region of Rio de la Plata, covering dance, music, singing, and poetry.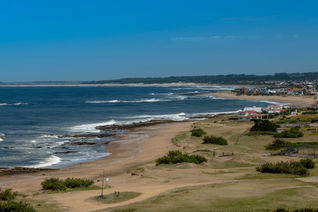 In addition, travelers can enjoy the Uruguayan Carnival, which is the longest in the world and consists of parades and shows that start at the end of January and continue until mid-March. This festival includes the emblematic rhythm of Candombe, one of the most popular expressions of Uruguay that has its origin in the time of slavery and that, together with the tango, has been recognized as a World Heritage by UNESCO.
The country also has many religious temples that are historical monuments that visitors can tour, such as the Calera de las Huérfanas, in the city of Carmelo, which has a beautiful chapel, remains of other constructions, lime ovens that can be traveled from a wooden walkway and a native forest trail. Another heritage is the Fenocchi Chapel in the Florida department, founded by Italian immigrants, where visitors can stroll and enjoy the beautiful views. One more is the Cave of Padre Pio, located in Estancia la Aurora, on the Daymán River, located on the border of the departments of Paysandu and Salto.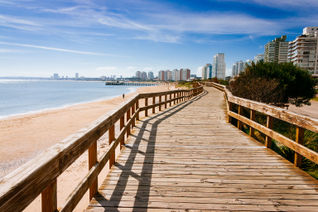 Other places that no one can miss with the country's beautiful beaches, where tourists can do a lot of water sports. One is Piriápolis, located in Montevideo, and others, such as La Paloma and Punta del Diablo, are the favorite for surfers. Punta del Este is ideal for those looking for beaches in a city with world-class luxury services.
Cabo Polonio, located on the Atlantic Ocean, is one of the most trendy places in the country, where visitors find entertainment options such as boat trips and restaurants with excellent cuisine, design, and high-end fashion. Other highly recommended beaches in Punta del Este are Costa Azul, Parque del Plata, Cuchilla Alta, La Floresta, Atlantis, Costa de Oro, Blancarena, and Colonia del Sacramento.
Source : Travel Pulse