Latin America and the Caribbean have excellent places for seniors to enjoy a fun and relaxed holiday in sites of natural beauty and historical importance.
These are some destinations where seniors will find fabulous places to rest and enjoy high-level accommodation and services.
Panama City
In this city, which combines the modern with the colonial past, senior travelers find extraordinary places to spend the day with first-rate cuisine and sites of enormous historical tradition and culture. The Historic Center of Panama City is full of cozy cafes, parks, and restaurants where seniors can rest and enjoy the city's warm climate.
In addition, they can walk through its beautiful streets to admire the colonial architecture of the town, as well as World Heritage sites.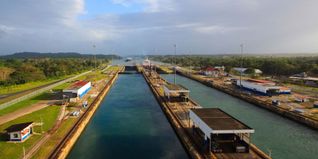 In addition, they can visit the Metropolitan Natural Park to enjoy watching birds and resting in the middle of nature. Also, in the Old Town, they can see the Cathedral of Nuestra Señora de la Asunción, the House of Alarcón, the Presidential Palace, and the Church of San José.
For those who want to know the Panama Canal zone, some tours take tourists to the emblematic Miraflores lock, where they can observe the passage of many boats on their journeys from one ocean to another. In the large restaurant with a viewpoint, the elderly can rest and enjoy the traveling of these massive ships, in addition to visiting the site museum to know the history of this marvel of modern engineering.
Uruguay
The beautiful views of the sea that Uruguay offers, in the capital Montevideo and other parts of the country, are one of the great attractions that older tourists have and where they can rest, especially in the heat of the summer.
In Montevideo, elderly tourists enjoy short walks in front of the Río de la Plata, a place full of culture, history, and excellent restaurant offer with international food menu options and great diversity of wines.
To spend the day relaxing on the beach is highly recommended to go to Piriápolis, a city close to Montevideo, which has beautiful spots in which elderly tourists enjoy beautiful European architecture and excellent services in hotels, cafes, and restaurants.
However, for those who want days of tranquility in a high-end area with luxury services and accommodations, Punta del Este is the ideal place auto it's the high quality of accommodations, diversity of beaches, and haute cuisine in restaurants of high gastronomy in neighborhoods such as the Colonia Sacramento declared a World Heritage Site by UNESCO. In addition, in the City of Rocha, seniors can enjoy excellent shopping centers and casino nights in fun entertainment venues.
Aruba
This fabulous Caribbean island is perfect for seniors looking for relaxation in front of an extraordinary nature and climate, ideal for breathing fresh air and enjoying the white sand of Aruba's beaches.
This fantastic Caribbean spot guarantees an average temperature of 80 degrees throughout the year, which makes it the perfect place for people looking to rest, and enjoy fresh seafood and refreshing beachfront cocktails.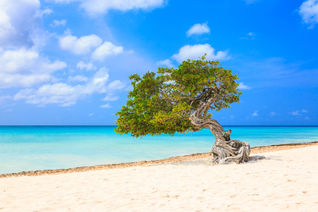 One of Aruba's most iconic landmarks is the iconic Arikok National Park, the largest protected reserve in the Caribbean that comprises 20 percent of the island. Older adults can reach this point by booking various excursions from the hotel. At this point, the elderly can cool off in the calm waters of the Natural Pool and swim with an infinity of fish in the warm water.
Also, for those who prefer more relaxed attractions, a good option is to stroll through Philip's Animal Garden, an abandoned animal shelter with spaces to sit and admire diverse species.
Also, in Oranjestad, the country's capital, seniors can hop on scenic transport to tour the city and enjoy the architecture that is a mix of Dutch and local buildings.
Costa Rica
This small country in Central America caters to all types of tourists. The elderly offers exciting entertainment and relaxation options in places of incredible biodiversity and with good quality services in hotels and restaurants.
Manuel Antonio National Park is an excellent option for those looking to get to know the wildlife of this incredible country. In this nature reserve, which can be reached on tours from San Jose, older visitors enjoy excellent jungle views without needing to walk long distances.
In addition, there are excursions specially designed for people aged 60 and over in other national parks, such as those of the Arenal and Irazú volcanoes, the Tabacón hot springs, the Tortuguero National Park, as well as several beaches, mountain and valley destinations, such as Orosia and Lankester.
Source : Travel Pulse